Facilities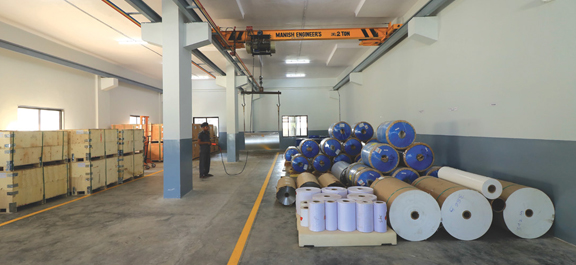 Ready Stock
---
Heena Roto Prints always keeps Standard & Special sizes of all varieties of rolls in stock, to suit your requirements & deadlines. Pharma Foil, Glassine Poly Paper, Strip Pack Foil, Lidding Foil and Flexible Pharmaceutical Packaging Materials. We set our standards to offer customize products as per the client's specs
---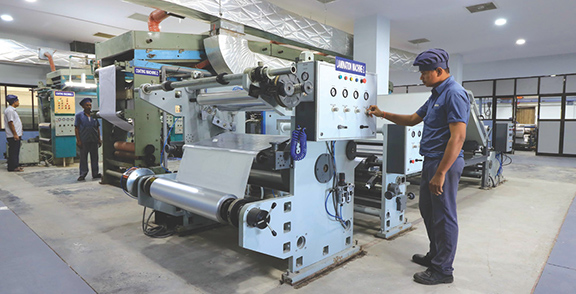 All Types Lamination
---
Heena Roto Prints plant is fully loaded with all the types of lamination facilities. In-house, to meet world class quality.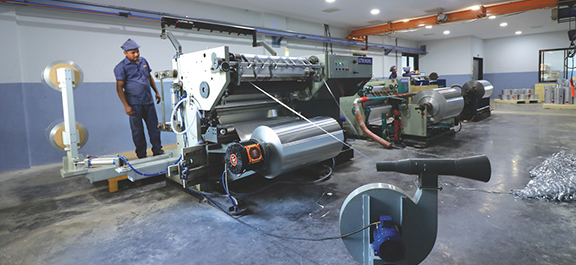 Slitting Accuracy
---
Heena Roto Prints plant have Slitting Machines. All three machines are fully loaded with auto system with pneumatic winding / unwinding shaft and auto web controller for perfect cutting and winding. Air Handling Units-AHU with Controlled Temperature System and 5/10/20 Micron filters to avail complete Dust-proof environment at Slitting, Rewinding, and Doctrine & Packing area.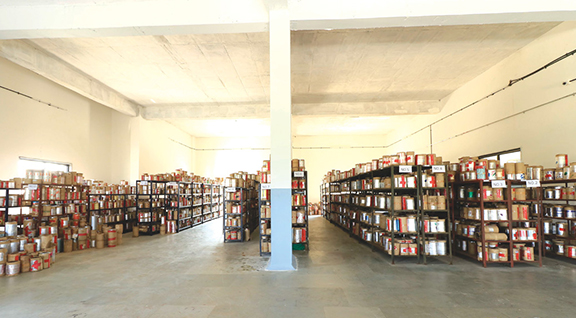 Quick Retrive
---
Heena Roto Prints believes in taking utmost care of Customers Job Cylinders by storing in 'Easy to Retrieve' safe storage so in need of urgency, no time is wasted and Job Cylinders are INTACT to restart.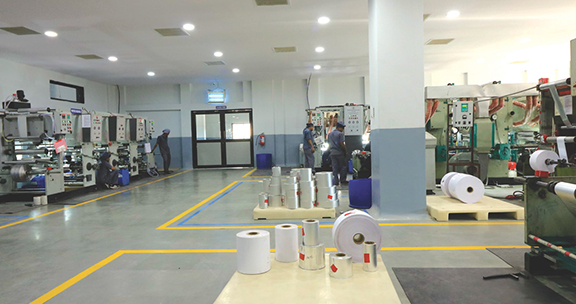 Perfect Printing
---
Heena Roto Prints plant at POR-Vadodara, have Roto gravure printing presses up to 5 colour printing facilities. 5 colours-l Press, 4 colours-2 press, 3 colours-2 Press. All machines are loaded with auto tension controller & auto web controller at both sides to have perfect quality of printing. Air Ventilated System-AVS with 5/10/20 Micron filters to avail fresh-air in production areas & keeps totally Dust-free zone.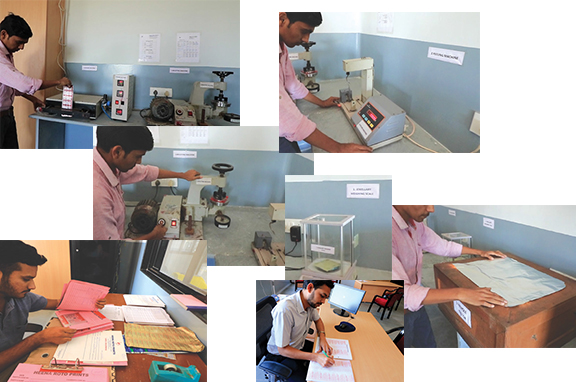 Precise Quality Check
---
List of quality checks equipments:
• Bursting Tester: For measuring bursting strength of all kind of Pharma foils.
• Pilling tester: For measuring bonding strength of foil with poly film.
• Jaw Sealer: For measuring bonding strength of blister foil with PVC film.
• Pin Hole Tester: For testing of Pinholes occurs in Pharma Foils.
• Weighing Scale: We have Jewellery weighing scale having accuracy of 10mg (0.01gram) to measure GSM of all kinds of laminated foil and coated foil.
• Fully equipped Chemical Laboratory: For checking other ingredients like solvents, inks, N.C, Shellac, vinyl resins etc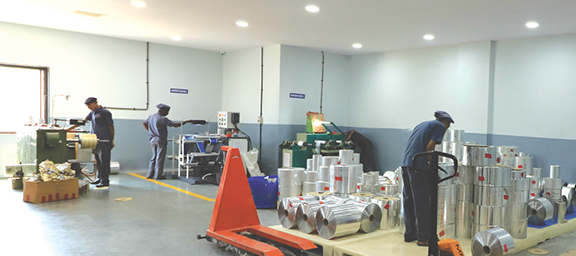 Doctrine Machine
---
All these machines are attached with separate stroboscopes and auto speed controllers to doctrine all printed material to supply trouble free material to customers.
---
---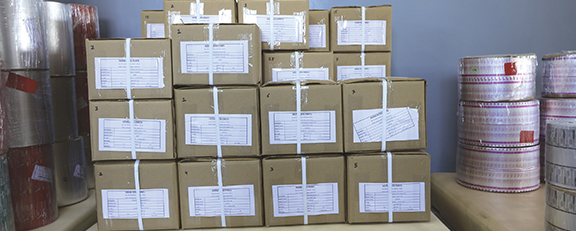 Timely Delivery
---
Timely Delivery is MUST at Heena Roto Prints. Keeping promise of Urgent Deliveries has earned us goodwill of Reliable People to Trust.
---
---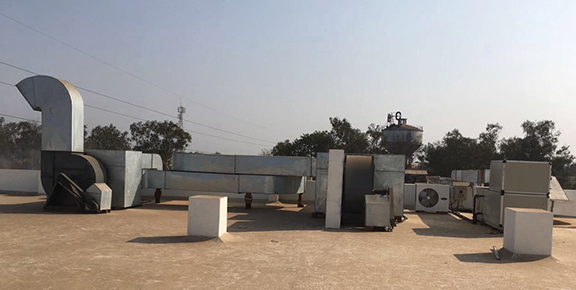 Utilities Support
---
• Hot Air Generator System: Capacity of 3 lac Kcal. Hot air generation for perfect drying of Coated Foils.
• Chilling Plant & Air Compressors providing ultimate controls for product temperature.
• Air Circulation System & AHU with 5/10/20 Micron Filters.
---